8th ICCDPP International Symposium in Seoul Korea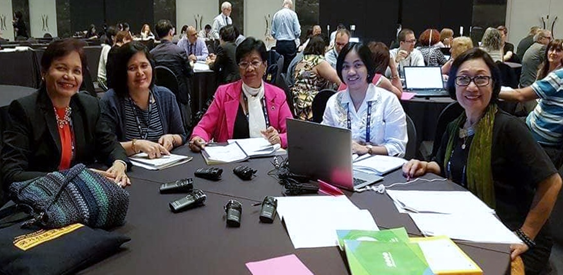 Manila, July 18, 2017 – Dr. Luzviminda Guzman, Chairman of the Board of Guidance and Counseling, representing the Professional Regulation Commission in the Philippine Team, participated in the 8th International Centre for Career Development and Public Policy (ICCDPP) symposium held last June 18 – 21, 2017 at the Mayfield Hotel and Resort, Seoul, South Korea. The working members of the Philippine Team, aside from Dr. Guzman were: Dr. Lucila Bance, Director, Counseling and Career Center UST as Team Leader; Ms. Carla Siojo, Director, Placement Office Ateneo de Manila; Ms. Ma. Leonila Urrea; Guidance Director UE Manila, and Ms. Remedios Moog, Guidance Director, UE – Caloocan.
The Philippines was chosen as one among the twenty – three (23) countries that submitted country papers to present two Promising Practice Panels (Labor Market Provisions and Career Guidance Advocacy Program for parents and their children focused on the demands in the labour market) based on Theme 1 (Understanding how work opportunities are changing) and Theme 2 (Ensuring that content and delivery of career development programs and services are relevant). The country's unique career development programs, issues and challenges were shared with the rest of the delegates during the workshops. The delegates also toured and visited Korea University which was established in 1905, its Career Resources Center and archives, and were familiarized with its distinct career development programs and services.