Oath Taking and Induction of New Interior Designers
Posted on
13 December, 2016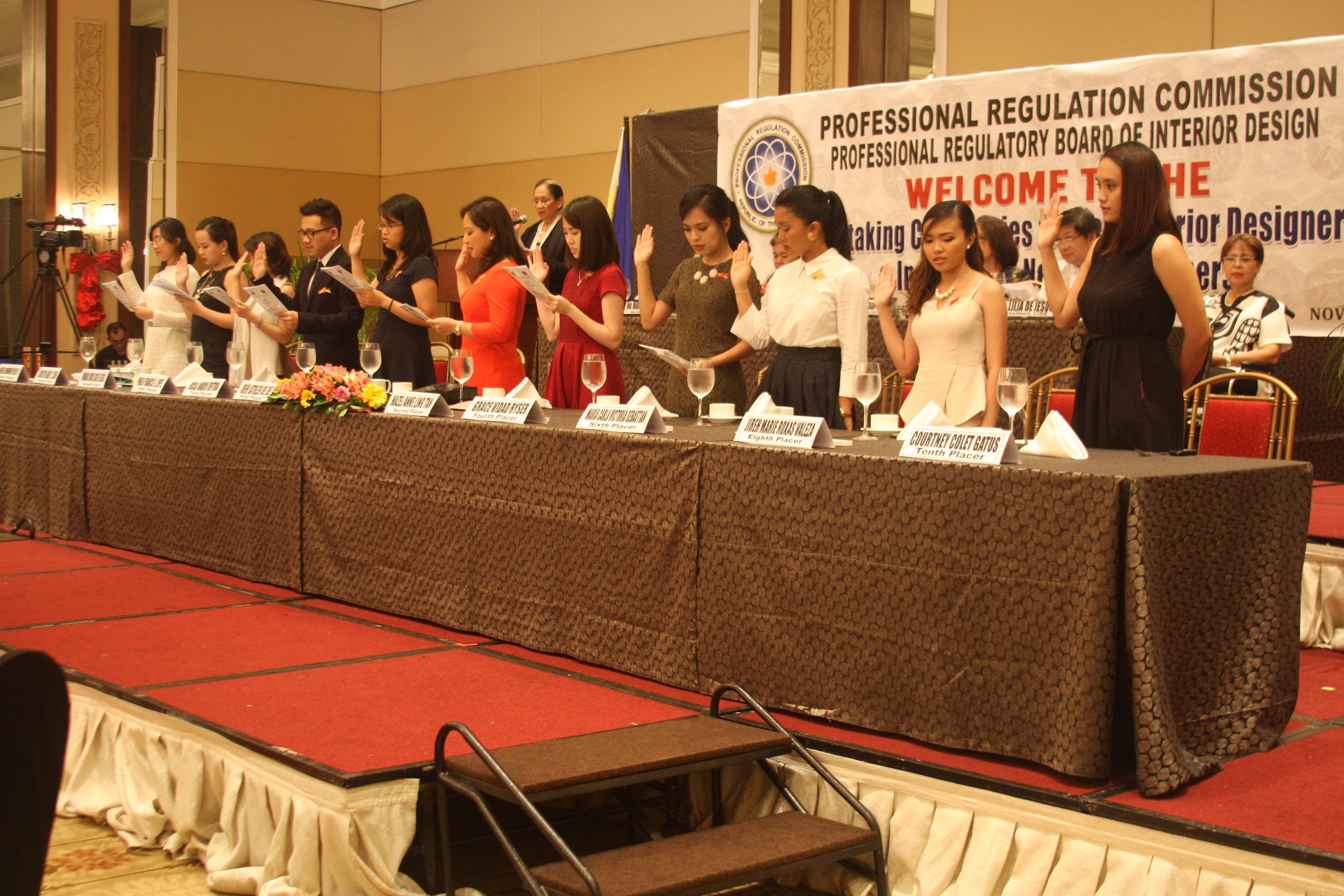 Manila, December 13, 2016 - The Professional Regulatory Board of Interior Design conducted the Oath Taking Ceremony for the new Interior Designers held at the Centennial Hall, Manila Hotel last November 21, 2016. One hundred and fifty (150) inductees attended the said event.
Ms. Irene Kathleen Dee Dee, the October 2016 Interior Design Licensure Examination top notcher delivered a speech that provided inspiration to her fellow inductees.
Two hundred thirteen (213) passed the October 2016 Licensure Examination for Interior Designers.