PRC Cebu Observes 447th Cebu Provincial Charter Day
Posted on
03 August, 2018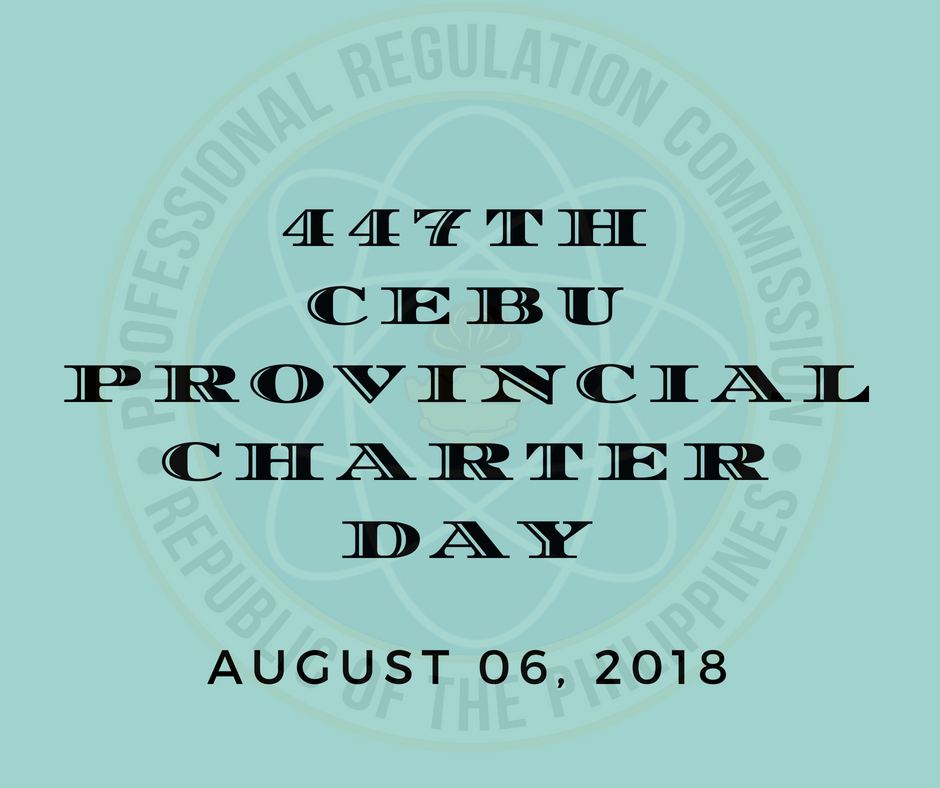 The Professional Regulation Commission (PRC) announces that the PRC-Cebu office shall be closed on 6 August, 2018 (Monday) in observance of the 447th Cebu Provincial Charter Day.
The Holiday declaration is stipulated in Republic Act No. 8952 entitled "An Act Amending REPUBLIC ACT NO. 7698 Declaring August 6 of every year a Special Nonworking Public Holiday in the Province of Cebu to include its highly urbanized Cities of Cebu and Mandaue and its component Cites of Lapulapu, Danao and Toledo" enacted on 31 August, 2000.
PRC Cebu Regional Office will resume services on 7 August, 2018 (Tuesday).